Idea Center
Corporate Idea Management Platform
IdeaCenter corporate idea management platform enables your organization to not only capture innovative ideas from your employees and key stakeholders (customers, suppliers, partners) but also collaboratively improve, evaluate, select and track their implementation.
It best suits medium and large enterprises from highly competitive industries that consider innovation a strategic solution for sustainable business performance.
IdeaCenter is built on the most recent know-how and best practices related to corporate innovation:
Ideation
IdeaCenter will capture ideas from every corner of your organization. Ideas can be generated by individual employees but may also come from teams. Specific features encourage the alignment of ideas with your corporate or innovation objectives.
Collaboration
Through social features like commenting, voting, agreeing or disagreeing, IdeaCenter creates a highly collaborative virtual space where employees are able to invite colleagues to participate and improve initial ideas.
Inviting stakeholders and collaborating on ideas creates ownership, enthusiasm and commitment, which builds a strong foundation for successful implementation.
Evaluation & Reputation
Evaluators, criteria and the reputation points allocation system can be customized to adapt to your organizationís structure and processes.
IdeaCenter creates a homogeneous employee reputation system throughout the entire organization.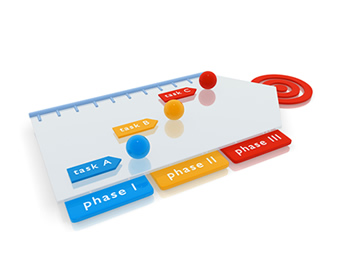 Idea Stages
Every idea is traceable along the innovation stages from ideation to decision and implementation.
This will give structure and transparence to your front-end of the innovation process.
Idea Challenges
Strategic or unanticipated innovation needs can be addressed through periodical idea challenges.
All employees or just specific organizational areas can participate in general or more focused idea campaigns. (eg. Idea challenges for increasing customer satisfaction, product or service improvements, new product or service, cost reduction, operational efficiency increase, etc.)
Notifications & Activity Feed
IdeaCenter creates a dynamic and highly interactive innovation environment through customizable notifications, alerts and recent activity feeds.
Analytics
Every aspect of the front end of the innovation process can be measured from participation degree to quality of ideas.
Reports on the front end of the innovation process will be available to decision factors inside your organization and serve as an innovation management tool.